Hello! Welcome to the 1st Annual GLIW Bookie Awards. I am your host, the vivacious Bones McSassyThoughts. Since I didn't reach my goal of reading fifty books last year, I've decided to celebrate the year of 'too many shows' and 'a shocking web history of fanfiction' by honoring the books that did wedge their way into 2016's lifestyle.
Thirty-Eight. All colors. Different insides. One commonality
—
they slayed my world. These are the nominees.
Class Clown
This book...This book. No words truly explain the hilarity of the kids from homeroom 10B. Their collective POV. Their uncanny ability to make sass whenever someone has the slightest of raunchy thought. Every scene is a gold mine. I happened upon Sarah's book deep in the library shelves, but I'm glad I checked it out. If you need an easy read, heavy on the laughter, snatch this thing up. Don't be fooled. These pages aren't all laughs--their compassionate, genuine, and chalked with new relationships I can't wait to read about in the second book. Goodreads | Amazon | Author's Website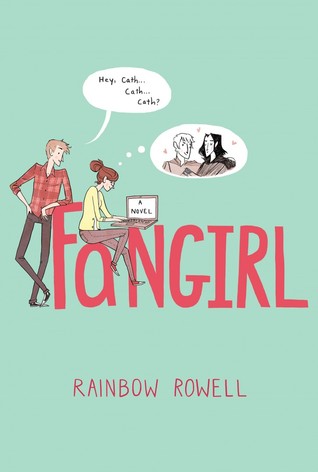 Biggest Latebloomer, as in, why was I so late? For months, I neglected Fangirl
—
figuring it'd hit too close to home. College Student? Avid Fic Writer? At times,
Socially Awkward? Hopeless Romantic? Cath's life is the epitome of my personality. Little did I know, I was doing myself a disservice. I loved everything about this novel, though I did catch myself skipping over a few Baz and Simon excerpts. Can you blame me when the main story line is this juicy? Above all, I enjoyed the character progressions. As much as I love romance, I'm a sucker for strong, quirky friendships, which Reagan provided.
Goodreads | Amazon | Author's Website
Most Changed Since the Very Beginning
I'd be surprised if you've heard of this series. Honestly, I'm not sure how I discovered the series, but that doesn't matter. What does is the ingenious spread of well-developed characters, ridiculous scenes, and laugh out loud moments. Several times, I tried to read it and stopped after the first few pages. Mark Cooper was an asshole and not much of anything else. At the end, he was still an asshole, but of the best kind--the kind with a protective streak and witty (rather than brash) comebacks. And his bromance with Brandon...be still my heart.
Goodreads
|
Amazon
|
Author's Website
Most Likely to be on a Reality TV Show
I'm not actually sure if I enjoyed this one or not. The synopsis is a timeless goldmine, unofficial siblings who've grown up to love each other. Maybe, it's something about the inappropriate debauchery of it all that keeps me interested. At first, Caitlyn and Heath were no different, secret meetings, nonverbal communication, hot banter. But...then, they became THAT couple on reality TV. You know which one I'm referring to. I'm the type of person that burns red, slouched down when a couple starts verbally slashing each other in public places. Thankfully, the cute moments balanced out the dramatic.
Goodreads
|
Amazon
|
Author's Website


Most Likely to Keep You Wanting More
Too many words and explanations need saying about this book. I'll try to contain myself as there are eleven more awards to go. First, if you haven't, find it now. Zeroes is one of those reads that hits you hard, then leaves you in the wake clawing for more adventures, more dialogue, more relationships. More of everything. The budding MFA side of me is struck by the authenticity of each six different POV. The SyFy/Supernatural part of me found the Zeroes' powers refreshingly unique. The Fangirl in me is still shipping Anonymous x Flicker months later. This is my first Scott Westerfeld book, but if all of them exude such awesomeness, it certainly won't be my last.
Goodreads
|
Amazon
|
Author's Website
Best Shoulder to Cry On
Similar to "You Make Me," I'm harboring mixed feelings for this novel, even though I finished it back in April. The authors fooled me. I expected a light-hearted story about a girl falling in love with her best friend, a plot I can always get behind. And, it was cute, for the most part. That shower scene at the beginning...love it. I don't want to spoil it for anyone who hasn't read it, but I can't stand these types of endings. Not because they are overdone (and they are), but because they gut-wrench you, bring you back to reality when your only intent for reading is to escape. Had I known the ending, would I've picked it up? Absolutely not. I'm glad I did. Caught was cathartic, at a time in my life, when I needed such release.
Goodreads
|
Amazon
|
Author's Website
Best Dressed
This novel has more to offer than its cover, but its the first thing that drew me. Look at it. It's so...so...whimsical and telling of the pages inside. Rarely do I witness covers that embody a story's personality. Turd Tower. The drab colors of the urban city lit behind it. The piano window. The Jeep. Ivy and the guy who steals her heart. Before I finished the book, I was struck by its beauty. However, its more than that. It is the book and I'm sure anyone who has read would agree with me.
Goodreads
|
Amazon
|
Author's Website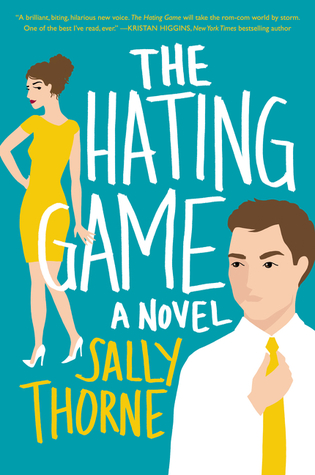 I finished this exactly one day before the New Year, staying up all night until the final page had been turned. Let me tell you--if you haven't picked up this book, what are you waiting for? Everything about it is phenomenal--the dialogue, the character development, the way Lucy and Josh are thrown together even when it's the last thing they want ever. There's something about enemies to friends to lovers stories that always grab me. Perhaps because, animosity always produces the hottest scenes or knowing that these two virtually opposite individuals can find common ground and love in each other. Whether the reason, this debut novels reads as if been on every best-seller list for years.
Goodreads
|
Amazon
|
Author's Website
Killin' in the Young Adult Department
I've been a fan of Contemporary Romance before I knew the name of the genre. Like other YA'ers approaching mid-twenties, Sarah Dessen welcomed me in. Saint Anything is the first SD novel I've read since high school, but that feeling of wistful angst still filled me the same. Saint Anything is an experience worth more than the romance, but rather an exploration of all connections--both positive and volatile. Surrogate parents. Family of Choice. Ailing family members.
Goodreads
|
Amazon
|
Author's Website
*


Favorite Character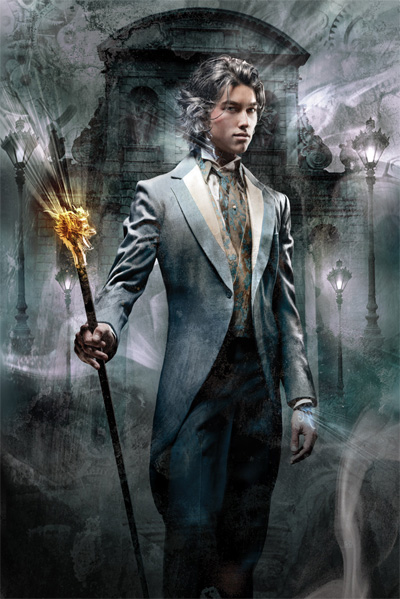 With a pool of over a hundred characters, this decision remained the hardest. Every character touches you in a way, some good touches, others not so much. Of my thirty-eight books, there is only one that swirled me through all the emotions, James Carstairs from the Infernal Devices series. Jem is that character you would protect from any harm, though you understand (as the reader) it's their purpose to be the receiver of tragedy. Still, he remains a gentleman
—
strong, friendly, sarcastic and loyal
—
making his dark moments that much more petrifying.
Goodreads
|
Amazon
|
Author's Website




Favorite Author's Style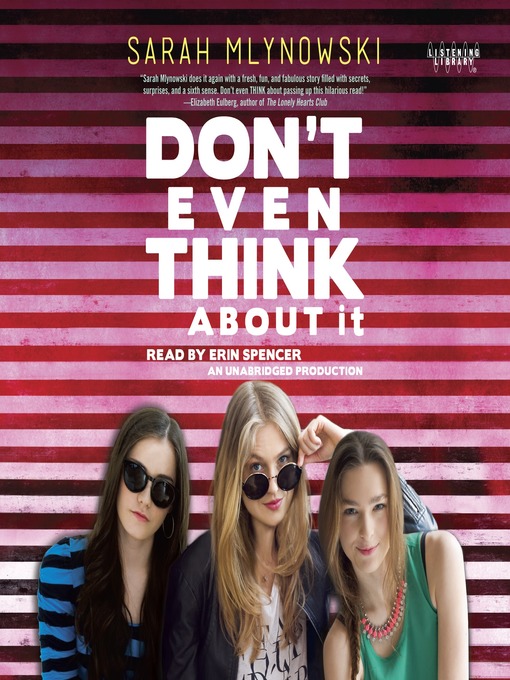 Incorporating more than two Point of Views (POVs) appears impossible to me. How does one create unique voices for sixteen people and not mix their speech styles and thought processes once, all the while being presented as one? I don't have the answer to this question, which makes Ms. Mlynowski my favorite Author's style of 2016. This book won my Class Clown award, but it's making a reprieve for its clever collective voice.
Goodreads
|
Amazon
|
Author's Website
*


Favorite Series
Santino Hassell is the master of complex characters and gritty environments. The Five Borough series unfolds like a binged ten-episode show--not enough scenes to leave you truly satisfied. Furthermore, his interwoven characters and plots ensures you're always sneaking subtle tidbits about the characters in past novels. I'd highly recommend these books if you like romance, but with a side dish of heavy reality.
Goodreads
|
Amazon
|
Author's Website
Finally, here's to the books that almost made the list. Whether I put you down halfway or three-fourth finished, when your plot twists were finally twisting me. Or, if I bought you with all the intention of enjoying the twistiness you had to offer. I'm already doing better in 2017 with seven books read, so onward to the next Bookie Awards!